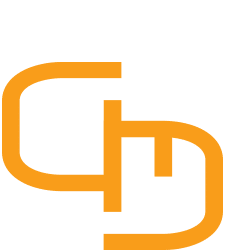 SaaS applications are the need of the hour for boosting business. We can't envision a business where SaaS applications are not in demand. SaaS is a drawn-out methodology for organizations to serve their clients with top-class products and services. However, many organizations are reluctant concerning the achievability of SaaS in their business.
Software as a service, abbreviated as SaaS, is an application service provider (ASP), software on-demand, etc. You may access the software or IT service through the internet and do not need to download or install the program as in the past.
The biggest feature of this service is that the software can be managed remotely and is easily accessible via a web browser. This article is based on the information about how SaaS will help to grow your business.
The key advantages of SaaS for your business
Low initial investment
There are extremely affordable upfront expenses, depending on the SaaS app development service provider you choose. However, the concept is typically pay-as-you-go, making it easier to engage in a business connection and make it easy to invest in a SaaS plan only when company development is anticipated.
It is the primary reason why SaaS development is in high demand from enterprises of all sizes. This effectively eliminates any chance of significant monetary loss.
Cost-effective
The second most profitable reason for using a SaaS application for your organization is less expensive than a traditional hardware-based software solution. The fundamental reason for the cheap cost is that you will not have to spend on new IT gear or training.
And employing staff to maintain the expensive hardware on-site. As a result, the SaaS application is substantially less expensive in the long term.
All-inclusive protection
With SaaS, you may conveniently carry out your company tasks across various devices and at any time. Furthermore, if you have access to high-speed internet and a web browser, SaaS has a reputation for good uptime. This is useful for on-the-job personnel such as sales representatives, journalists, social media managers, etc.
Less work for IT
SaaS eliminates the need for frequent maintenance expenditures, normal backup concerns, upgrading schedules, and so on. The SaaS app development services provider takes on the task of hardware maintenance, preventing downtime or system failures, upgrading software to the newest version, training, and so on.
Ease of use and support
SaaS apps should be user-friendly because they are expected to be created with the best practices at the heart. Look for choices that allow you first to demo and test the program. It's almost like purchasing a new vehicle; test it out and see what you like or dislike since there's a lot of variation in how SaaS provides simplicity of use to their clients.
Look for a simple, clear design that doesn't overwhelm you with a long list of instructions. You should be able to do most jobs using basic techniques and tools that are logical and easy to grasp. In addition, consider the sort of support materials, on-boarding procedure, and how responsive the SaaS is to assistance queries.
Secure and safe
When a company first adopts a new platform, it has a lot of security worries. And we realize this, which is normal. Human mistakes cause virtually all security and safety issues, and saas is a safe location to relocate data and run your organization.
Because the SaaS application development services provider is responsible for protecting and securing client information, security is always a top focus. The SaaS development service provider also must guarantee that all apps work smoothly and securely.
Feature loaded
Consider how your team might benefit from having access to the most up-to-date features that offer desired results rapidly. Wouldn't it be nice to employ features that excite your team to work better and help them accomplish their goals more quickly?
The SaaS app development process yields a suite that allows the consumer to experience a full product with sophisticated, cutting-edge features. This enables any company team to provide its consumers with a world-class and dependable solution.
The final verdict
Moving to a SaaS application-driven climate quickly becomes the standard for some organizations. The answer is basic; it is a problem-free interest in added benefits. You are assuming to take your business as a SaaS application along these lines.
It would be best to investigate the different conceivable outcomes with custom application advancement organizations like polygons media. We can walk you through likely results and testing situations. For more details check out the website http://polygonsmedia.com/
Have a productive business ahead!