Demographic-Female90%

Demographic-Male60%

Google Search98%

Devices - Phone100%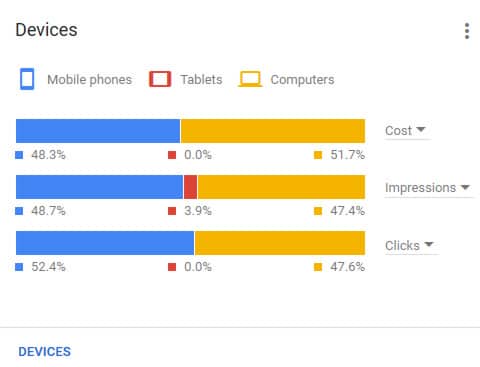 Local Search - 10 miles
Challenge:
A local interior designer company was looking for optimization ideas for their website in the Bay Area, California, to win new business opportunities. The content was sparse on the website, and numerous on-page SEO errors needed to be corrected.




Solution:
Website Updates
This client, Juliana Design needed their website updated and better optimized for search engines. We were able to help them by fixing errors that were inhibiting their searchability and expanded the capabilities of their website.


On Page SEO
On page SEO is one of the most significant SEO efforts you can take when optimizing your business's online presence. On-page SEO refers to all efforts made on your website to improve your search ranking. We improved the on-page SEO of this client's website through content creation, keyword research, implementation, and source code tagging.


Local SEO
For a business, such as an interior designer company, reaching potential local customers is key. Local SEO is the process of targeting local search demographics to increase results for your key market. Our team at Polygons Media helped this client by improving their Google My Business account and better target their website towards their operation area.


Conversion Rate Optimization
Conversion Rate Optimization (CRO) is the process of getting website viewers to convert into engaged customers via UX optimization. We provided this client with an improved layout that improved customer engagement and increased new leads.
Best Practices
Here are a few best practices for marketing a local interior design business on the internet; you can hire our team or apply this SEO foundation on your end:
Claim your Google My Business listing: This will allow you to manage your business's information on Google Maps and Google Search. Make sure all the information is accurate and up-to-date.

Create a professional website: A well-designed website can showcase your portfolio, services, and contact information, and provide a platform for potential customers to learn more about your business.

Use social media: Use social media platforms such as Facebook, Instagram, and Pinterest to showcase your work and connect with potential customers. Make sure to include your location and contact information in your social media profiles.

Use online directories: List your business in online directories such as Yelp, Yellow Pages, and the Better Business Bureau to increase your visibility and reach to potential customers.

Use local SEO: Optimize your website and online profiles for local SEO by including relevant local keywords and consistently using the same name, address, and phone number (NAP) information across your website and online directories.

Encourage customer reviews: Positive customer reviews can help improve your local SEO and increase trust in your business.
By implementing these strategies, Polygons Media can effectively market your local interior design business and reach potential customers in your local area.