Get your app in front of the right people.


App ads are a simple way to promote your app to iOS or Android users on Google – no advertising experience required.


Contact us
Get more value from each ad.
To maximize your campaign's potential, Google tests each ad in your account and automatically promotes the designs that perform best. We also optimize based on the types of users you want to find – so, if your app is a multi-level game, we'll take into account the other games users have played and aim for people likely to reach level 5 or higher.
Call Sales
(415) 275-0349
Opening hours
Our Central hours time zone:
After Hours?
Use our online contact form
call us now: (415) 275-0349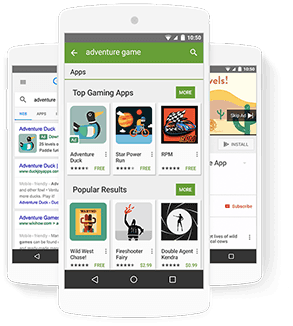 Expand your reach, big time.
After a simple setup process, your ad will be eligible to reach over a billion people across Google's network, including Google Search, Google Play, YouTube, and thousands of other mobile sites and apps.